China's Fuqi Q3 beats Street; ups '08 view, shares rise
* Fuqi Q3 EPS 31 cents beats Street by 5 cents
* Q3 sales up 159 pct driven by wholesale business
* Raises 2008 outlook fourth time this year
* Shares rise as much as 33 pct
Nov 14 (Reuters) - Chinese jewelry maker Fuqi International Inc posted better-than-expected quarterly results, driven by increase in the wholesale business and raised its 2008 outlook fourth time this year, sending its shares up as much as 33 percent.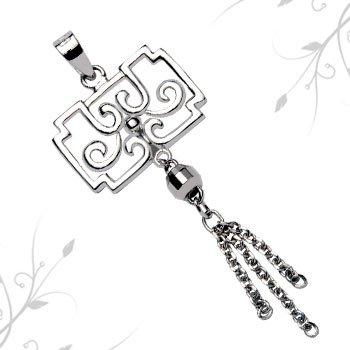 Fuqi Jewelry
The company, whose design database has more than 28,000 items made from platinum, gold, karat gold, diamonds and other precious metals and stones, said it continues to see increasing demand for its products and larger orders from existing customers.
"We also believe that recent government stimulus policies can motivate additional consumer spending," Chairman Yu Kwai Chong said in a statement.
Earlier this week, China approved a 4 trillion yuan ($586 billion) government spending package to give fillip to its slowing economy.
For the full year, the company now expects earnings of $1.17 to $1.20 a share and total revenue of about $345 million to $350 million.
It had earlier forecast a profit of $1.07 to $1.09 a share on revenue of about $325 million to $333 million for the year.
Fuqi posted net income of $6.5 million, or 31 cents a share, for the third quarter ended Sept. 30. It earned $2.7 million, or 21 cents a share, a year earlier.
Revenue at the company, which sells its products directly to distributors, retailers and other wholesalers, surged 159 percent to $93.7 million.
Wholesale business contributed $90.5 million.
Analysts on average expected a profit of 26 cents a share, before special items, on revenue of $79.0 million, according to Reuters Estimates.
The latest quarter's results included a $149,000 expense for equity based compensation, a $209,000 retail barter revenue gain and a $23,000 non-operating income derivative gain associated with gold futures.
Shares of the Shenzhen, China-based company, were trading up $1.17 at $6.45 in morning trade Friday on Nasdaq. They hit a high of $7 earlier in the session. Fuqi went public in October 2007 at $9 per share.
For the alerts, please double-click . For the press release, double-click . (Reporting by Dilipp S. Nag in Bangalore; Editing by Anil D'Silva)
© Thomson Reuters 2023 All rights reserved.