Clashes in Nile Delta after strike aborted
By Nasser Nouri
MAHALLA EL-KUBRA, Egypt (Reuters) - Egyptians angry with the government about high prices set fire to shops and two schools in a Nile Delta textile town on Sunday after police thwarted plans for a general strike and countrywide protests.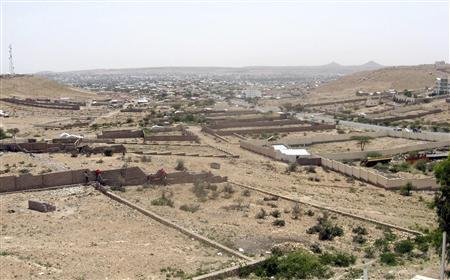 Police fought battles through the streets of Mahalla el-Kubra with the protesters, led by textile workers who tried to go on strike for more pay to compensate for inflation.
The demonstrators set ablaze a primary school, a preparatory school and a travel agency, among other shops in the working-class town, and stopped an incoming train by putting blazing tyres on the railway tracks, witnesses said.
Police fired rubber bullets and tear gas to disperse the protests. Some 40 people were injured and hundreds of others had breathing problems from gas inhalation, security sources said.
Protesters threw stones at police, attacked police vehicles and tore down the posters of the ruling party's candidates in Tuesday's local elections, witnesses said.
Egypt's urban consumer inflation jumped to an 11-month high of 12.1 percent in the year to February. Higher prices for food have hit the poorest Egyptians hardest.
Independent workers groups and opposition parties had hoped the 20,000 workers at state-owned Misr Spinning and Weaving Company in Mahalla would go on strike as the centrepiece of a national day of protest at economic grievances.
But a strong police presence, stormy weather and stern warnings from the government helped to thwart their plans.
Across the country police arrested more than 200 people. In the capital riot police hemmed in small groups of protesters.
The call for a national general strike had won overt support from the anti-government protest movement Kefaya and some small opposition parties and movements. The influential Muslim Brotherhood, the main opposition force, gave it tacit approval but said it would not participate.
PLAINCLOTHES
In Mahalla, 100 km (60 miles) north of Cairo, hundreds of plainclothes security men took control of the massive textile factory before work began, worker activists said.
"They (were) inside and outside the factory and workers who managed to reach the place were taken one by one to their machines and were forced to work," arim Al Behiry, a blogger who works in the textile factory told Reuters.
Police escorted small groups of workers from the factory at the end of their shifts to stop them organising and protesting.
Opposition activists had hoped the day would crown a recent wave of strikes and protests against high prices and show the government the strength of popular discontent.
Those detained on Sunday were from Cairo, Alexandria, and the provinces of Beheira, Gharbia and Qena. They included activists from Kefaya, the Ghad (Tomorrow) party, the frozen Labour Party, labour activists and a handful of people who had called for the strike on Facebook.
They were held mostly for distributing leaflets in support of the strike or protesting, security sources said.
"These included the opposition blogger Malek Mostafa," lawyer and human rights activist Gamal Eid told Reuters.
The police presence was especially strong around Tahrir Square in central Cairo and at the headquarters of the lawyers and journalists association, popular venues for protests.
"We tried to demonstrate in Tahrir Square but we were chased out and some of us were arrested," Abdelwahab El-Messiri, the general coordinator of Kefaya, told Reuters.
"So we decided to cancel it because we don't want to have victims," he added.
Workers in Kafr Al Dawar and Shebine Al Koom said there too organisers had cancelled solidarity strikes and demonstrations.
But some private schools in Cairo cancelled classes and told pupils to stay at home for fear of trouble in the streets.
(Additional reporting by Aziz el-Kaissouni, writing by Jonathan Wright, editing by Matthew Jones)
© Thomson Reuters 2022 All rights reserved.