Nikkei surges 4.3 pct for biggest gain in six years
By Taiga Uranaka
TOKYO (Reuters) - Japan's Nikkei average surged 4.3 percent on Thursday, posting the biggest one-day gain in six years, as a pair of economic reports provided investors some relief about the economic outlook in the United States and Japan.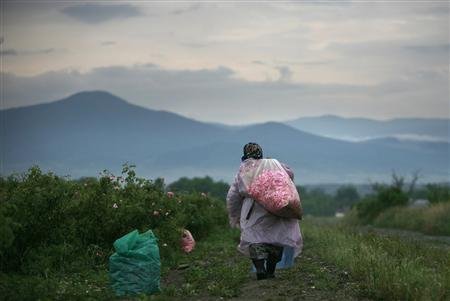 Data showing much stronger-than-expected Japanese economic growth in the fourth quarter and solid U.S. retail sales spurred buying across the board, with Honda Motor Co Ltd and other exporter shares also getting a boost from a weaker yen.
"It's a positive surprise," said Yoshihiro Ito at Okasan Capital Management.
"Market participants have been pessimistic on the economic outlook for both U.S. and Japan on subprime problems and rising raw materials prices."
Japan's economy expanded 0.9 percent in October-December from the previous quarter, more than double forecasts, government data showed on Thursday. Annualized growth was 3.7 percent, powered by solid capital spending and exports.
The gross domestic product figures came of the heels of surprisingly good U.S. retail sales figures for January released the previous day.
Investors picked up recently battered shares. Silicon wafer maker Sumco Corp jumped 14 percent to 2,250 yen.
"Some stocks have been sold off to the point where it is really insulting. A rebound in prices is only natural," said Junichi Misawa, senior fund manager at STB Asset Management.
Still, market participants were skeptical that the day's rally would lead to sustained gains in the days ahead.
"Today's gains did not go beyond short-covering. The market does not see a real change to an upward trend yet," said Okasan's Ito.
Honda rose 5.4 percent to 3,300 yen, and Canon Inc gained 5.1 percent to 4,760 yen.
Toyota Motor Co rose 2.2 percent to 6,000 yen, while Sony Corp climbed 4 percent to 4,920 yen.
Chip tester maker Advantest Corp shot up 11.6 percent to 2,355 yen, the biggest weighted contributor to the Nikkei.
The benchmark Nikkei vaulted 558.15 points to 13,626.45. But so far this year, the Nikkei is still down 11 percent.
The broader TOPIX index gained 3.7 percent, or 47.09 points, to 1,332.44.
Trade was moderate, with 2.2 billion shares changing hands compared with last week's daily average of 2.3 billion.
Advancers outnumbered decliners by nearly 15 to one.
RIDING HIGH ON EARNIGS
Nippon Sheet Glass Co Ltd jumped nearly 12 percent to 501 yen after the glass maker said operating profit for the first nine months of the business year rose 79 percent from a year earlier, helped by a contribution from its British unit Pilkington and strong sales of construction glass in South America and Southeast Asia.
Takasago International Corp jumped by its daily limit of 100 yen, or 14.8 percent, to 775 yen after the flavor and fragrance company lifted its full-year outlook on strong sales in Southeast Asia and Europe.
The firm supplies flavors used for drinks and food and fragrances for perfumes, cosmetics and other personal care and household products.
In Osaka, Shimano Inc jumped 9 percent to 4,370 yen, adding to an 11 percent gain in the previous session after the maker of bicycle components earlier this week reported 50 percent growth in 2007 profit and said it would repurchase some of its shares.
(Editing by Eric Burroughs)
© Thomson Reuters 2023 All rights reserved.