Sony to buy Toyota Industries' stake in LCD JVs
TOKYO (Reuters) - Sony Corp will buy Toyota Industries Corp's stake in its small-sized liquid crystal display joint ventures, in its latest step to focus on its core operations.
The two firms said on Wednesday they will merge ST Liquid Crystal Display Corp., a 50-50 venture, and ST Mobile Display Corp., owned 80 percent by Sony and 20 percent by Toyota Industries, on December 1.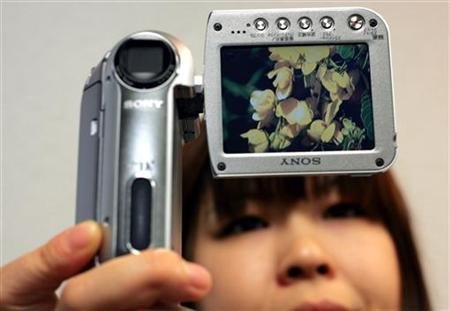 Both ventures make displays for digital cameras, camcorders and mobile phones -- Sony's cash cow products.
The maker of Cyber-shot digital cameras will hold 86 percent of the new firm, and plans to buy the remaining 14 percent from Toyota Industries by March 31, 2009 for an undisclosed price.
The move will enable speedier decision making for Sony's LCD business, while allowing Toyota Industries, a Toyota Motor Corp- affiliated maker of textile machinery, auto components and forklifts, to focus resources on automobile and industrial vehicle operations, they said.
Prices have fallen even as demand grows for LCDs amid competition from Taiwanese display makers like AU Optronics and Chi Mei Optoelectronics and South Korea's LG.Philips LCD Co .
Ahead of the announcement, shares in Sony, which earlier this year cut its holdings in online broker Monex Beans Holdings and last year shed its stake in a wide range of retail activities, closed up 1.7 percent at 5,430 yen.
Toyota Industries shares fell 1.4 percent to 4,880 yen while the benchmark Nikkei average .N225 rose 0.2 percent.
© Thomson Reuters 2023 All rights reserved.