ASOS growth slows as young Britons cut spending
LONDON - British online fashion retailer ASOS does not expect demand to pick up in its home market any time soon as its young clientele, suffering in the economic downturn, has reined in spending on discretionary items.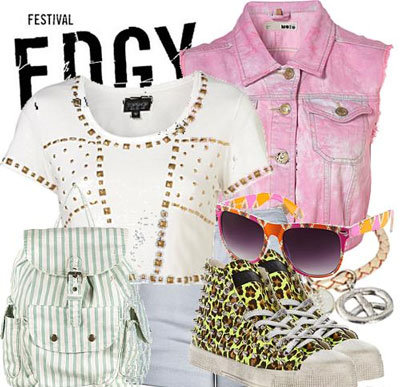 Photo: Asos
Shares in the firm, which targets 16 to 34-year-old women looking to emulate the designer looks of celebrities such as Alexa Chung, Tulisa Contostavlos and Kate Moss, fell 12 percent on Thursday after it said UK retail sales rose 4 percent in the three months to March 31, its fiscal fourth quarter.
Although within analysts' forecast range of flat to up 9.6 percent, that was below third-quarter growth of 10 percent.
"The frustration is that in market share terms we are better than we've ever been in the UK," chief executive Nick Robertson told Reuters.
"So this isn't a traffic related thing, it's not a market related thing, this has got to be how much money they've got in their pockets," he said.
Robertson is, however, optimistic the UK, which officially fell back into recession on Wednesday, can still deliver growth for the group.
"Because of the space we're in - there's still a structural shift to Internet (from shops) - and the work that we are doing, I still think we can remain positive in the UK," he said.
"On the bigger, wider, economic level I don't see any positive signs coming over the hill any time soon."
Shares in the firm hit a 12-month high of 2,508 pence last June, fuelled by buoyant trading and bid speculation, but have fallen back since as the overall market tumbled, directors sold shares and investors fretted about the impact of rising youth unemployment on UK growth.
The stock was down 199 pence at 1,394 pence at 1417 GMT, valuing the business, at 1.06 billion pounds.
"Whilst this offers a buying opportunity, we note the increased stake by Aktieselskabet to 23 percent yesterday," said analysts at Canaccord Genuity.
Danish supplier Aktieselskabet (Bestseller) is seen as a possible suitor of ASOS.
ASOS said it would meet analysts' 2011-12 consensus profit forecasts of 40.3 million pounds.
Robertson pointed out that international sales now represented over 62 percent of total sales.
Fourth-quarter international sales rose 63 percent versus analyst forecasts of 61-94 percent and growth of 93 percent in the previous quarter.
"Can we keep the international story going? Yes I think we absolutely can, there's still plenty of growth to be had," said the CEO, noting that the firm was making progress on developing a single website platform capable of taking any language and character set across the globe.
ASOS was also continuing to attract a steady stream of celebrity fans, with recent wearers including America's First Lady Michelle Obama and her children Malia and Sasha.
© Thomson Reuters 2022 All rights reserved.