Bulgari shares fall after profit guidance narrowed
MILAN, Aug 4 (Reuters) - Shares in Bulgari SpA fell as much as 9.5 percent on Monday after the Italian jeweller reported a fall in first-half profit and narrowed guidance on 2008 results to the lower end of a previous range. Bulgari expects sales, operating and net profits to rise between 8 percent and 10 percent this year, down from an earlier forecast of 8-12 percent.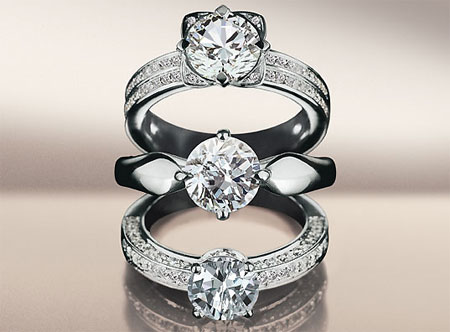 Bulgari Bridal
Investors are eyeing luxury watchmakers and jewellers for signs that a slowdown in consumer spending stemming from the credit crisis has spread also to the wealthy.
"First profit warning in the luxury sector and probably not the last," analysts at Societe Generale CIB said in a research note.
Bulgari reported on Friday a 7.1 percent fall in first-half net profit to 54 million euros ($84.14 million).
Credit Suisse lowered its target price on Bulgari's shares to 7.30 euros from 8.50 euros after cutting its forecasts on the jeweller's earnings per share for this year and the next.
At 1033 GMT, shares in Bulgari had lost 7.5 percent to 6.39 euros. Traded volumes totalled twice the daily average of the last 30 days.
"We anticipate short-term weakness in the stock in the light of the restricted guidance and the share price rally over the past two weeks (+18.5%)," Credit Suisse said.
Goldman Sachs said in a note it too expected short-term pressure on the stock following the results.
Bulgari trades at 13.28 times its expected 2008 earnings according to Reuters data, in line with a sector's median of 13.18. (Reporting by Valentina Za, editing by Mike Peacock)
© Thomson Reuters 2023 All rights reserved.