Cavalli agrees to sell 30 pct to Clessidra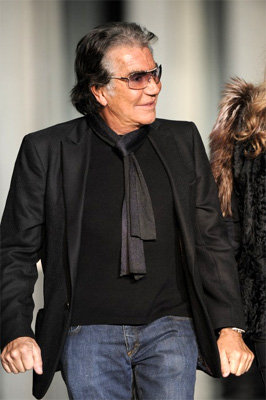 Roberto Cavalli
MILAN, June 2 (Reuters) - Italian designer Roberto Cavalli has signed a letter of intent with Italian investment fund Clessidra to sell 30 percent of his fashion house, the designer said in an interview with Il Sole 24 Ore on Tuesday 2 June.
He said the valuation of the house could be more than 300 million euros ($426.4 million), especially in light of an improvement seen in sales.
"We have allowed ourselves time to Sept. 30 to decide on the exact price, based on the evolution of EBITDA but with a multiple of nine (times) already agreed," Cavalli said in the interview.
The designer said he hoped the deal could be completed earlier, "perhaps before the end of June".
Noone at Clessidra was available to comment. A spokeswoman said Cavalli was on holiday and unavailable.
In an interview with Il Sole 24 Ore on May 27 Cavalli said he was no longer convinced selling a stake was the right move. He said the first projects with Clessidra would include finding a chief executive, with four names on the short list, as well as renewal of the eyewear license with Marcolin (MCL.MI).
Cavalli also said Arab investors and Indian businessman Lakshmi Mittal had shown interest in investing in his brand. (Reporting by Stephen Jewkes; Editing by David Holmes)
© Thomson Reuters 2022 All rights reserved.