Hermes CEO sees tough end to year
* Cuts 2008 sales growth target
* Says family shareholding stable
* Says Q3 duty free sales fell 3 pct
(Adds details, background, CEO quotes, analyst quotes)
By Astrid Wendlandt
PARIS, Nov 6 (Reuters) - Hermes on Thursday became the latest European luxury group to cut its sales growth target, caught by global consumer spending gloom, and said trading worsened in October, sending its shares down sharply.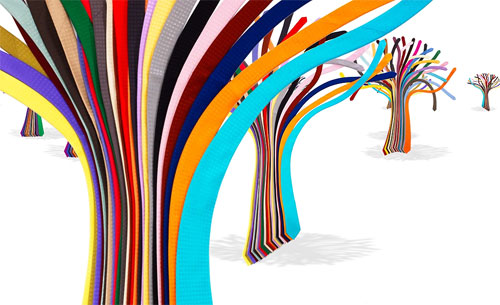 www.Hermes.com
The Paris-based group, once regarded as especially resistant to downturns and the only stock in its sector to rise this year, said it expected a tough end of the year and could not predict when in 2009 trading would improve.
"We see a general sales growth slowdown in all countries," Hermes Chief Executive Patrick Thomas told Reuters in an interview. "The toughest period will be between now and Christmas."
He said Hermes' wholesale revenues had suffered most in recent months and duty free sales, which contributed 10 percent of the total, had dropped 3 percent in the third quarter.
Hermes's sales growth slowed in October to 6 percent on a comparable basis, from 7.6 percent in the third quarter to September and from 13.4 percent in the six months to June.
Thomas said trading had become notably more difficult in Russia, Spain, Belgium and Italy.
LVMH , the world's biggest luxury group, saw its sales rise 6 percent on a like-for-like basis in the third quarter.
Hermes shares lost as much as 6.3 percent in morning trade after Thomas's comments to Reuters. They later clawed back some ground and were down 3.10 percent at 98.25 euros in midday trade, valuing the business at roughly 10.7 billion euros.
Hermes's gloomy outlook chimes with that of jewellery and leather goods maker Bulgari , which was one of the first to warn at the end of September that Christmas trading would be more difficult than last year.
RADICAL CHANGE
Back in September, Hermes still thought it could achieve sales growth of 10 percent in 2008, rising to 12 percent including its acquisition of leather company Soficuir, Thomas said.
Now, he said the company was expecting sales growth of 7-8 percent on a comparable basis.
The sales target downgrade comes after German fashion house Hugo Boss slashed its 2008 forecast last week, citing a decline in retail sales.
Hermes, which sells of 4,000-euro leather handbags and apparel designed by fashion super star Jean-Paul Gaultier, posted third-quarter sales of 410.5 million euros ($527.2 million), up 4 percent on a reported basis.
"We maintain our reduce recommendation on the stock whose exceptional quality and fundamentals and status as the most defensive in the sector no longer justify the more than 200 percent premium on our luxury average," Oddo Securities said.
The shares have gained 17 percent so far this year, valuing the company at a price to earnings ratio of around 35 times, more than twice the European luxury sector excluding Hermes.
"We can see that Hermes is not more resilient to the economic slowdown than other luxury players, therefore not justifying a premium on fundamentals," HSBC said in a note.
In the nine months to September, sales of Hermes leather goods rose 17 percent on a comparable basis and fashion apparel and accessories rose 12.3 percent. LVMH fashion and leather goods rose 12 percent on the same basis during the same period.
Speculation that Hermes could be acquired has been keeping the stock high, but Thomas reiterated yet again on Thursday that the company's controlling family shareholding structure remained "very stable."
Thomas also reaffirmed expectations that operating profit this year would be similar to that of 2007, and an operating margin target of 25.5 percent.
(Editing by James Regan and John Stonestreet)
(([email protected];+331 4949 5440; Reuters Messaging : [email protected]))
($1=.7786 Euro) Keywords: HERMES/
(C) Reuters 2008. All rights reserved. Republication or redistribution ofReuters content, including by caching, framing or similar means, is expresslyprohibited without the prior written consent of Reuters. Reuters and the Reuterssphere logo are registered trademarks and trademarks of the Reuters group ofcompanies around the world.nL6510292
© Thomson Reuters 2023 All rights reserved.