Liz Claiborne cuts 2008 view; shares plummet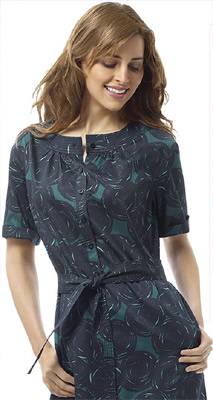 Liz Claiborne 2008
By Martinne Geller
NEW YORK (Reuters) - Liz Claiborne Inc cut its 2008 profit forecast on Wednesday due to U.S. economic concerns and weakness at its Mexx chain in Europe, sending its shares tumbling as much as 19 percent.
The retailer of women's clothing and accessories, home to the Juicy Couture, Lucky Brand and Kate Spade chains, also forecast earnings for the current quarter well below Wall Street estimates.
"The difficult macroeconomic environment causes us to be cautious in our outlook," said Chief Executive William McComb. "We're assuming no improvement in the macro environment nor any significant improvement in the Mexx retail trend in Europe."
Liz Claiborne posted a net loss of $23.2 million, or 25 cents per share, for the second quarter ended July 5, compared with a net profit of $13.6 million, or 13 cents per share, a year earlier.
Excluding one-time charges and other items, the company earned 9 cents per share, topping analysts' average forecast of nil per share, according to Reuters Estimates.
McComb said cost cuts and a stronger-than-expected 18 percent sales increase in its direct brands segment helped earnings, driven by a 47 percent increase at Juicy Couture.
The company is overhauling its business to become more of a retailer than a wholesaler, in order to lessen the dependence on other retailers. But given the economic uncertainty ahead, McComb said the company will only open 35 to 45 new stores next year, or about half as many as originally planned.
The company also lowered its capital spending plans by $15 million in 2008 to $195 million due to the weak economy, but still plans to open about 125 stores in 2008.
"Liz Claiborne's second-quarter results show difficulties executing a turnaround in a stalled consumer economy," Standard & Poor's retail analyst Marie Driscoll wrote in a note. She expects ongoing weakness for most of the company's brands.
WHOLESALE HURTS
Quarterly net sales fell 7 percent to $973.8 million despite a $43 million benefit from foreign exchange rates.
Sales in the "partnered brands" unit fell nearly 30 percent to $390 million, due to lower sales of the wholesale brands Liz Claiborne, Claiborne, Enyce, Ellen Tracy and Sigrid Olsen.
Analyst Jennifer Black, of Jennifer Black & Associates, said Liz Claiborne is headed in the right direction, but is suffering from the weak economy. She attributed the market's reaction to investor skepticism about the company's outlook.
"February is a long way away to see if they can come in with the guidance they gave out today," Black said.
Liz Claiborne cut its 2008 earnings forecast to a range of $1.40 to $1.50 per share, from a previous view of $1.40 to $1.60. Analysts had forecast $1.39 earnings per share.
Liz Claiborne forecast adjusted earnings of 37 cents to 42 cents per share in the third quarter, and 66 cents to 71 cents per share in the fourth quarter.
Analysts on average had been expecting 58 cents per share in the third quarter and 53 cents per share for the fourth quarter, according to Reuters Estimates.
Liz Claiborne shares were down $1.78, or 11.9 percent. at $13.13 on the New York Stock Exchange on Wednesday after falling as low as $12.11. The shares had fallen nearly 27 percent this year through Tuesday's close.
(Editing by Derek Caney, John Wallace, Gary Hill)
© Thomson Reuters 2023 All rights reserved.