Mulberry takes control of its operations in the USA
Mulberry has ended its joint-venture with its American partner. The luxury brand has announced that it has, in principle, agreed a deal to take total control of its boutiques and points of sales in the USA.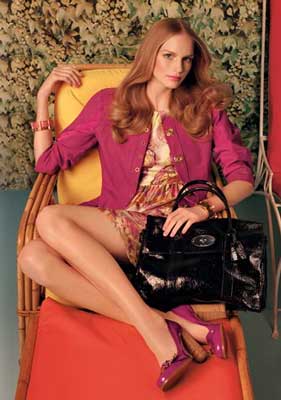 Mulberry
According to the British label, this agreement will allow them to consolidate sales with its online business, whose growth has become "more and more important".
The prior joint-venture was launched in 2000 and consisted of Mulberry and a shareholder company, Challice Limited, which holds a 60% share of Mulberry's capital. The rights for online sales in the American market remained the property of Mulberry throughout the venture.
But Mulberry, which has five boutiques and multiple points of sale which distribute the brand in the USA, has been affected by the global recession. Three of its boutiques will therefore be closing, with the group keeping only the two based in New York.
By Jonathan Fulwell (Source: Sarah Ahssen)
Copyright © 2022 FashionNetwork.com All rights reserved.