Prada also looks at savings as crisis bites
MILAN (Reuters Life!) - Italian designer Miuccia Prada, whose trend-setting creations are worn worldwide, said she was looking at savings as the global financial crisis bites.
"We are working hard, focusing on savings, even as a mental concept," the idiosyncratic designer told Italian newspaper La Stampa in an interview on Friday.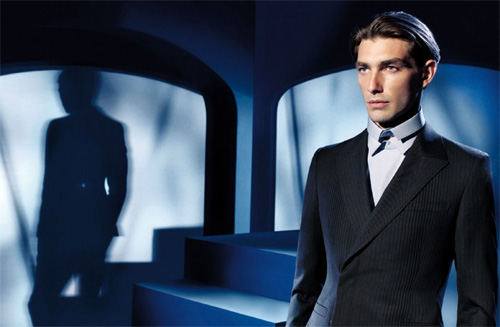 Prada fall-winter 2008/2009 campaign
"The crisis makes you work better, it makes you go to the core without too many frills."
Miuccia Prada is seen as one of Milan's most innovative designers, known for her often cutting edge creations. She turned unusually to lace for the theme of the womenswear collection she presented in February this year.
With bankers and hedge fund managers unlikely to splurge on luxurious items while the financial sector is hurting, luxury goods firms are bracing for a gloomy Christmas.
Recession fears are also curbing the enthusiasm of younger, aspirational shoppers whose rising incomes and love for designer items have buoyed luxury goods companies for years.
"I would say (the crisis) poses problems that are bigger than me or anyone else. I would say that there could be many changes, but I fear that instead everything will remain the same, except it will be more difficult," she said.
The fashion house has had its sights on a public offering but has been waiting for market turmoil to subside. Prada in the past has ditched listing attempts due to volatile markets.
"Maybe it is because we are just not cut out for the bourse," the designer said.
(Reporting by Marie-Louise Gumuchian, editing by Paul Casciato)
© Thomson Reuters 2023 All rights reserved.